Thanks. Ride height should be lower than before but still high enough to be useable as a driver. He plans to put miles on it so that's why we haven't been going overboard with detailing.
We put in more hours today and got it in to roller status. My dad finished the rear swaybar as well as started running brake lines. He also made a couple parts runs. In fact, he's been making all the parts runs. It's a bunch of frustrating legwork. Glad he's got the patience.
I got the upper coilover brackets fitted and welded in. Then put the frontend together and dropped it on the ground. The last thing we did was bolt the starter and manifolds back on.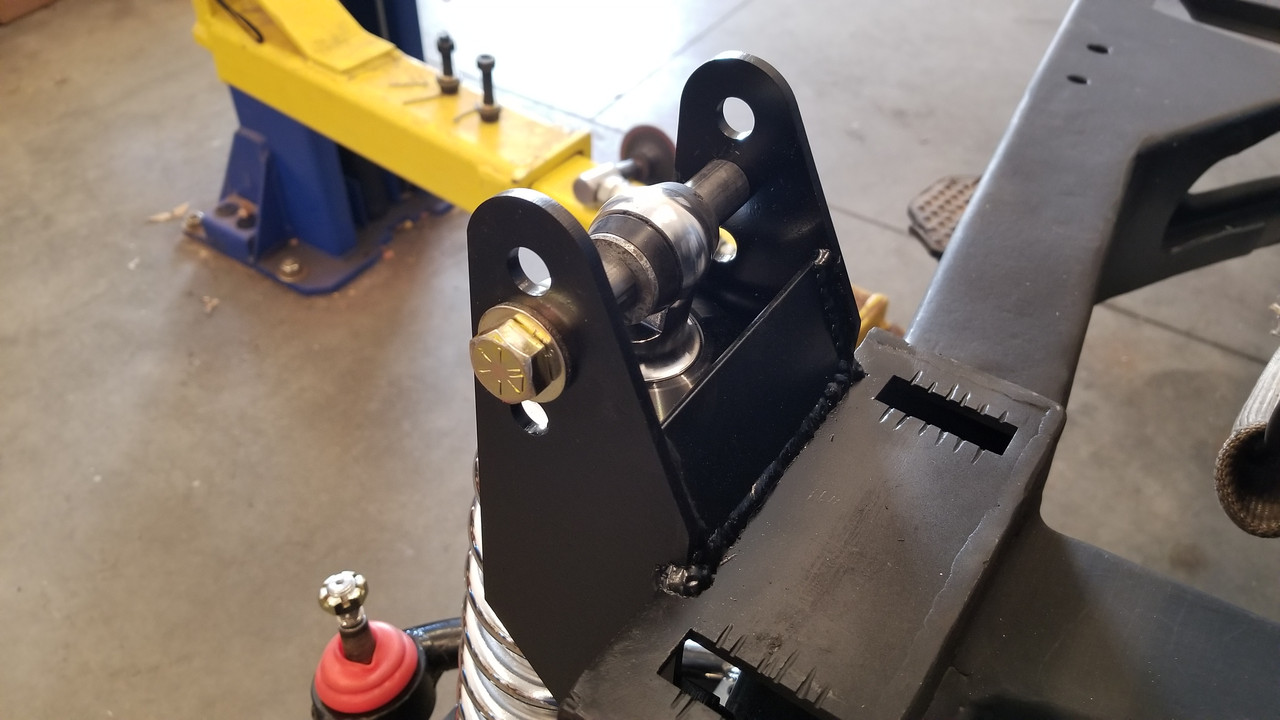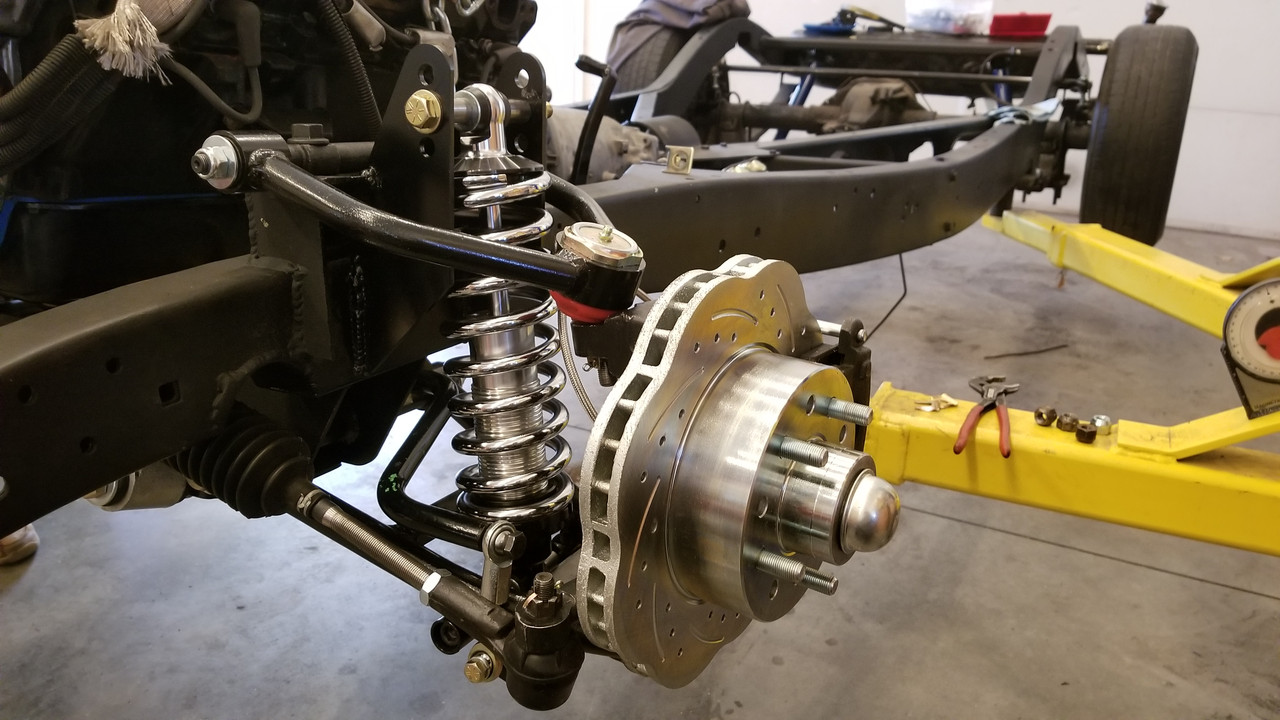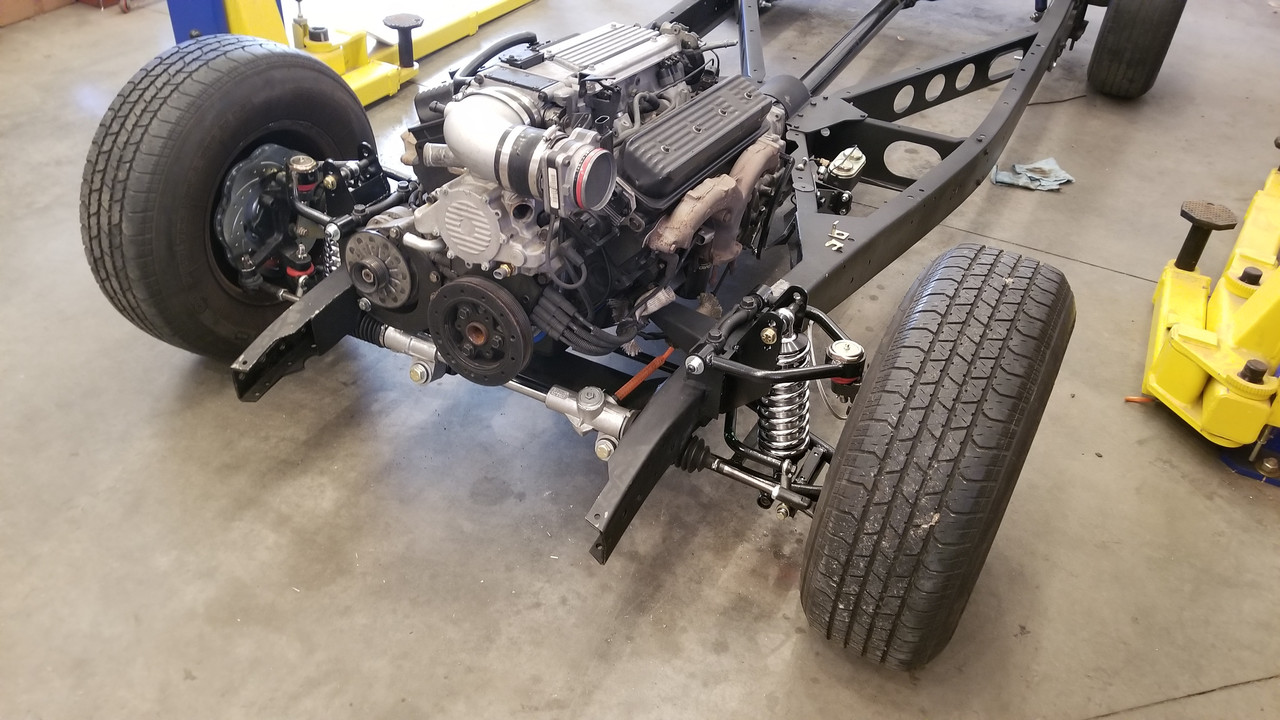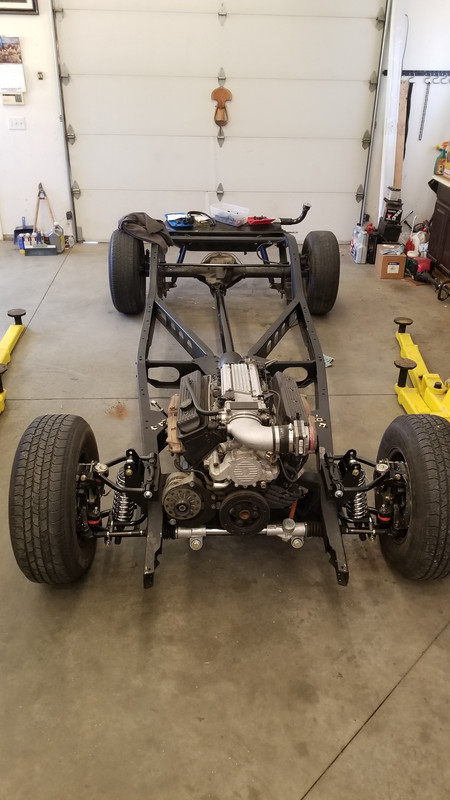 My dad is going to finish up the front brake lines and drill the rear bumper bracket holes. At that point it's ready for a trip to the exhaust shop.