Yesterday/last night I had a thought, it was tighten the manifold bolts, I should have tried that, as when I was removing the intake manifold I found a bolt missing where the leak was, I probably should have just found a bolt and put it back together but I went the rest of the way and put a new gasket in.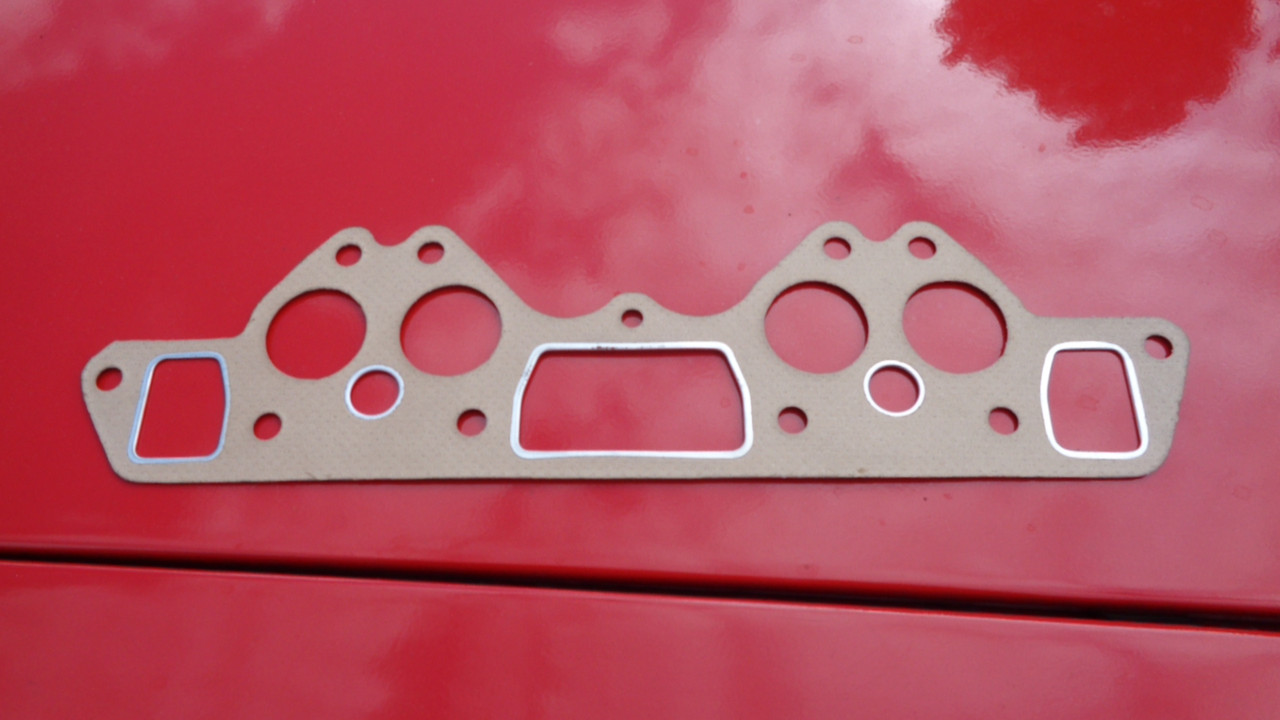 While it was apart I removed these from the exhaust manifold.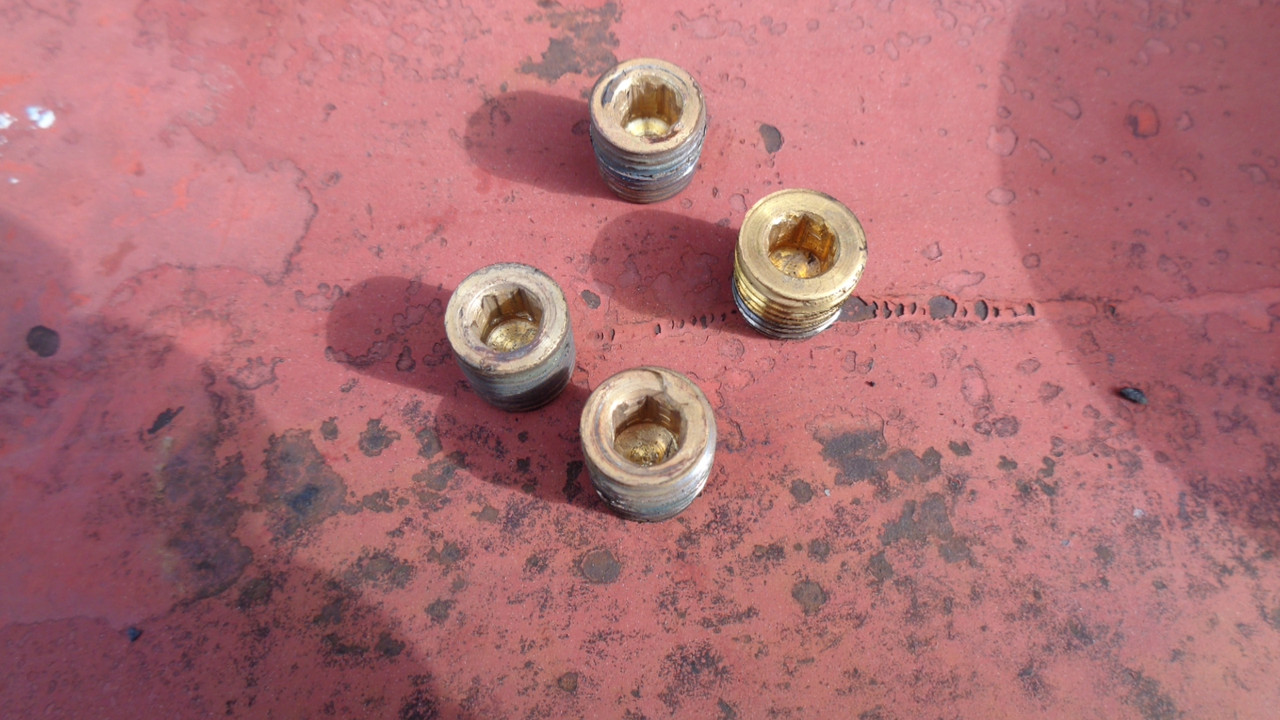 And I put normal plugs in all the emissions holes.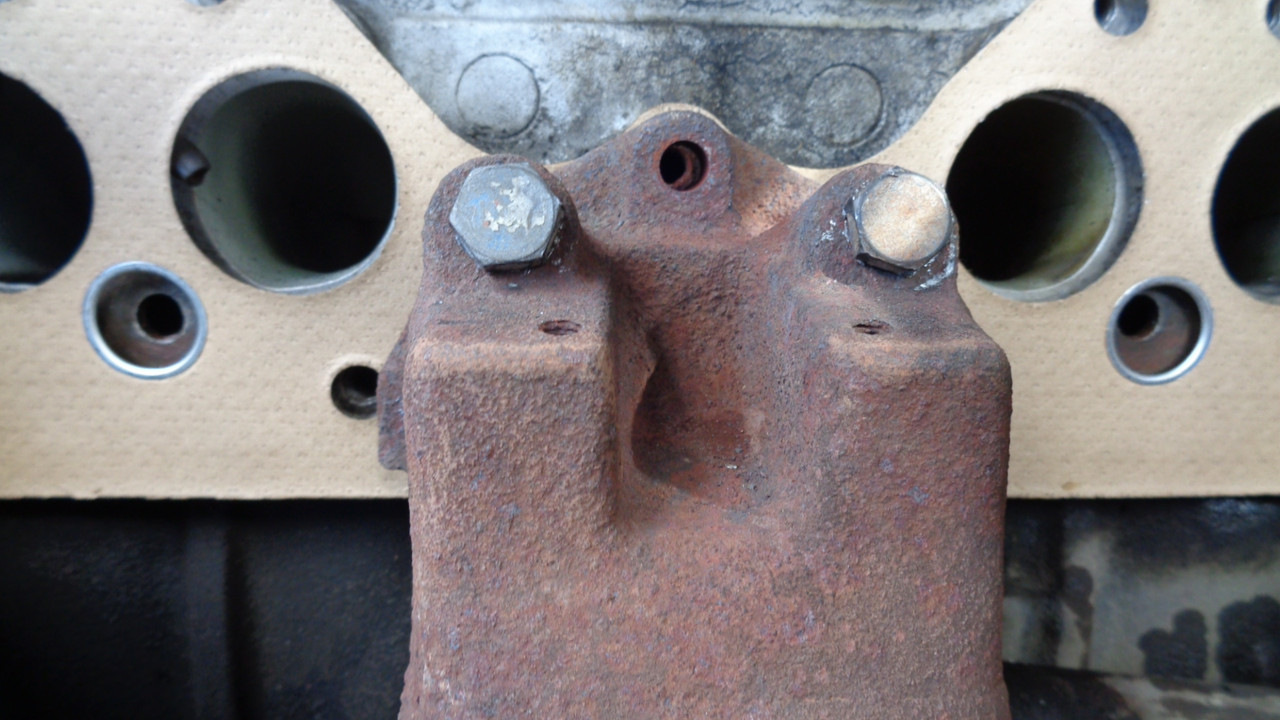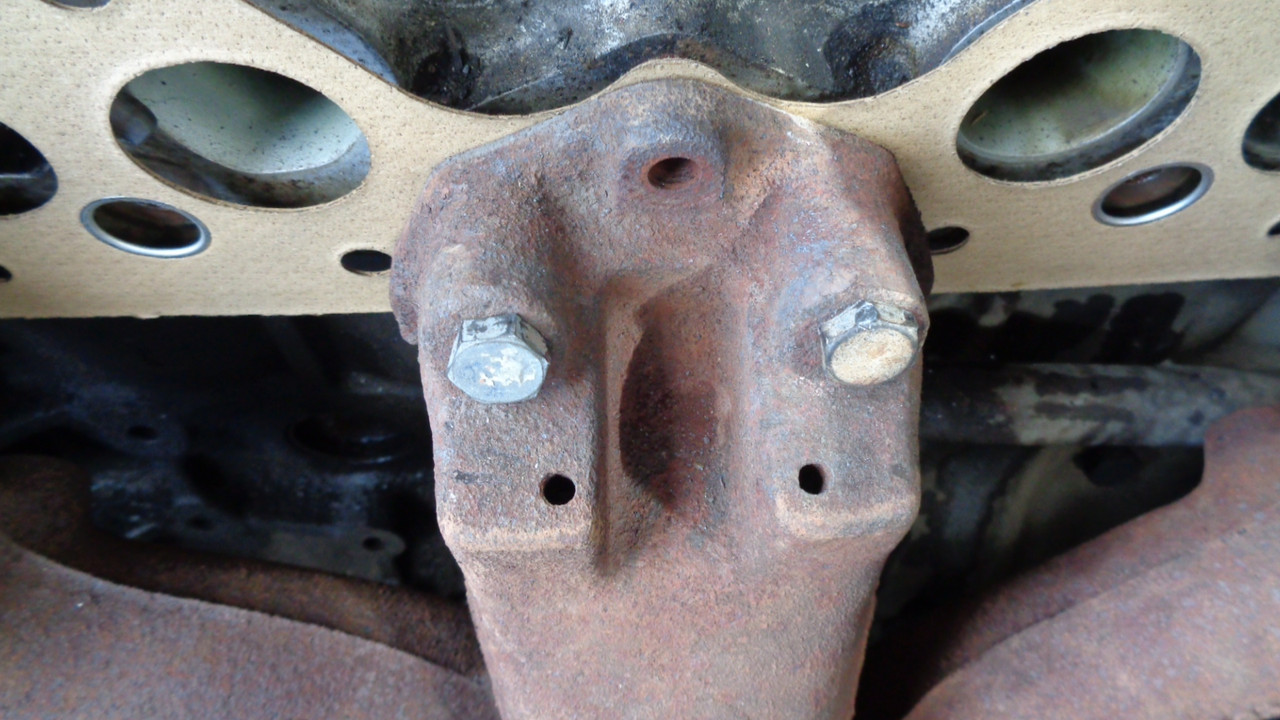 It's all back together now and I tried to balance the SU carbs, I did the best I could, there is something wrong with the front carb, it is sticky and won't idle down all the way, I need to rebuild my old carbs.
I won't know much until I drive this truck Monday to my next job, I hope it doesn't leak anymore.