I spent about 10 hours yesterday doing landscaping work at the old homesite and I guess the sun really taxed me harder than I thought. I was basically useless today. Spent a couple hours in the office prepping for an upcoming assignment then waited for some deliveries.
I've been prepping the Chief for a ride with Jerod next month and a passenger backrest and luggage rack are the last missing items. The factory Indian stuff is rare, expensive, and thanks to my aftermarket bags and mounts, wouldn't even fit anyway. I spent a bunch of time researching and came up with this unit for a Suzuki C90 that was NIB for $99 delivered.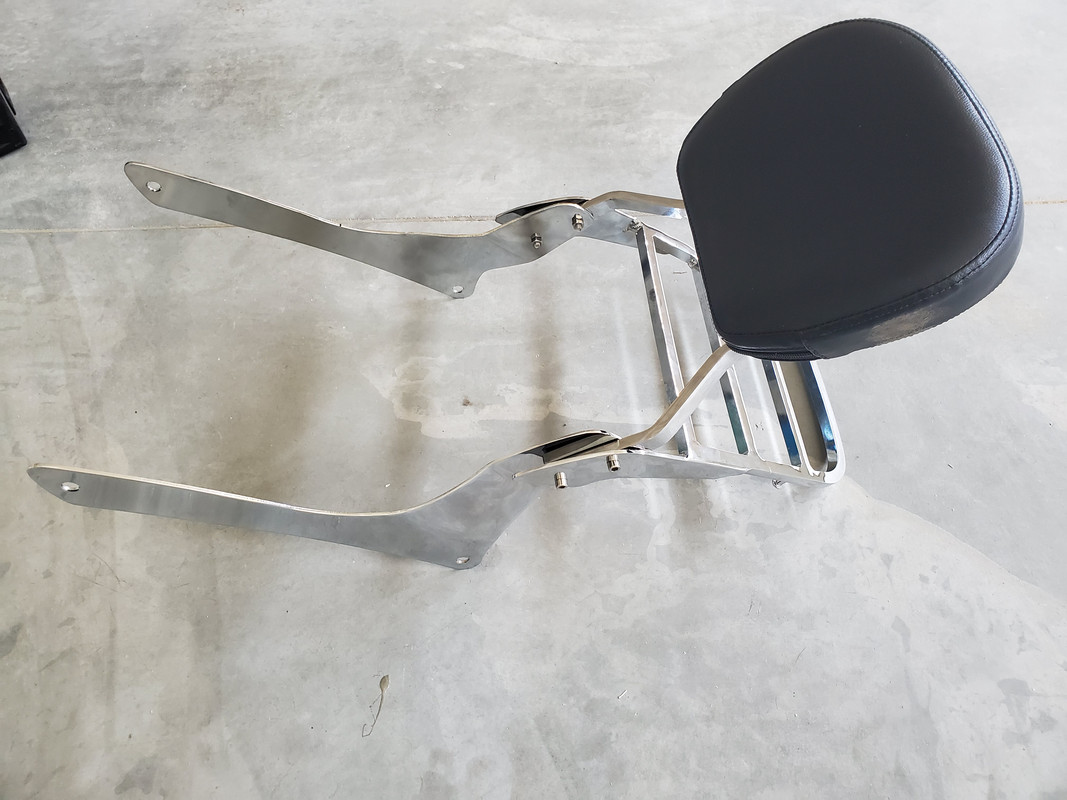 I trimmed the ends off the mount plates and drilled a new hole in each one.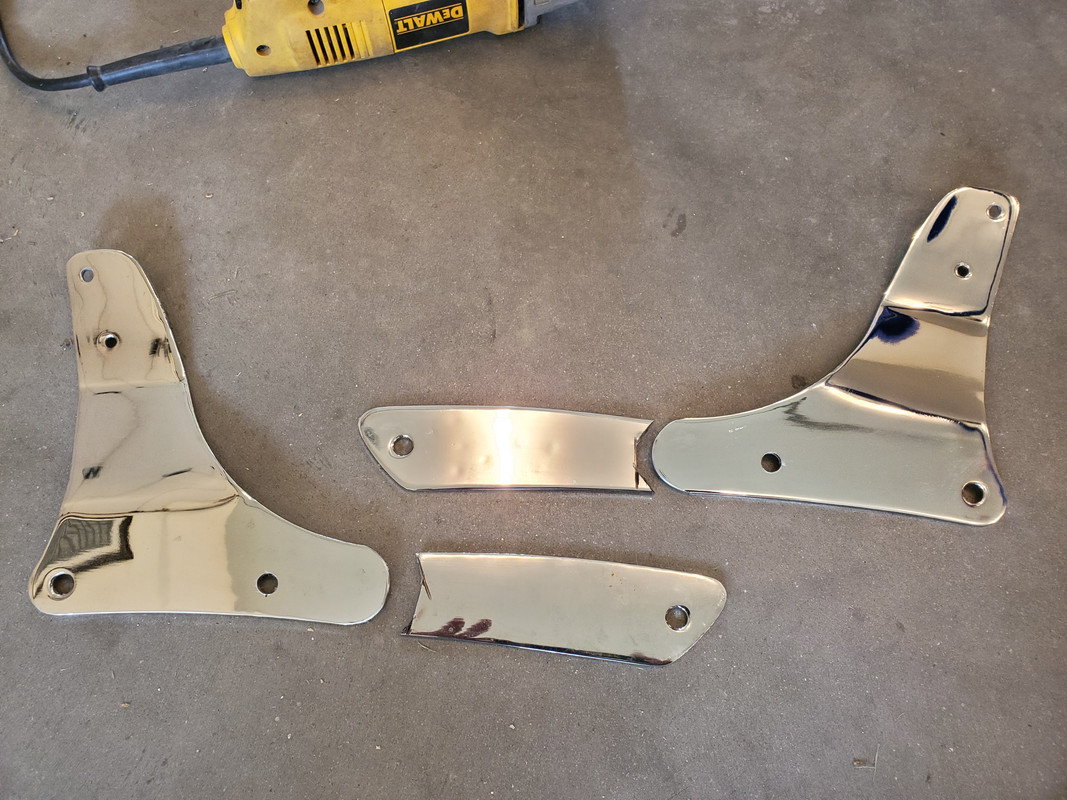 It mounted to the middle two eyebrow bolts and it's rock solid. Done deal.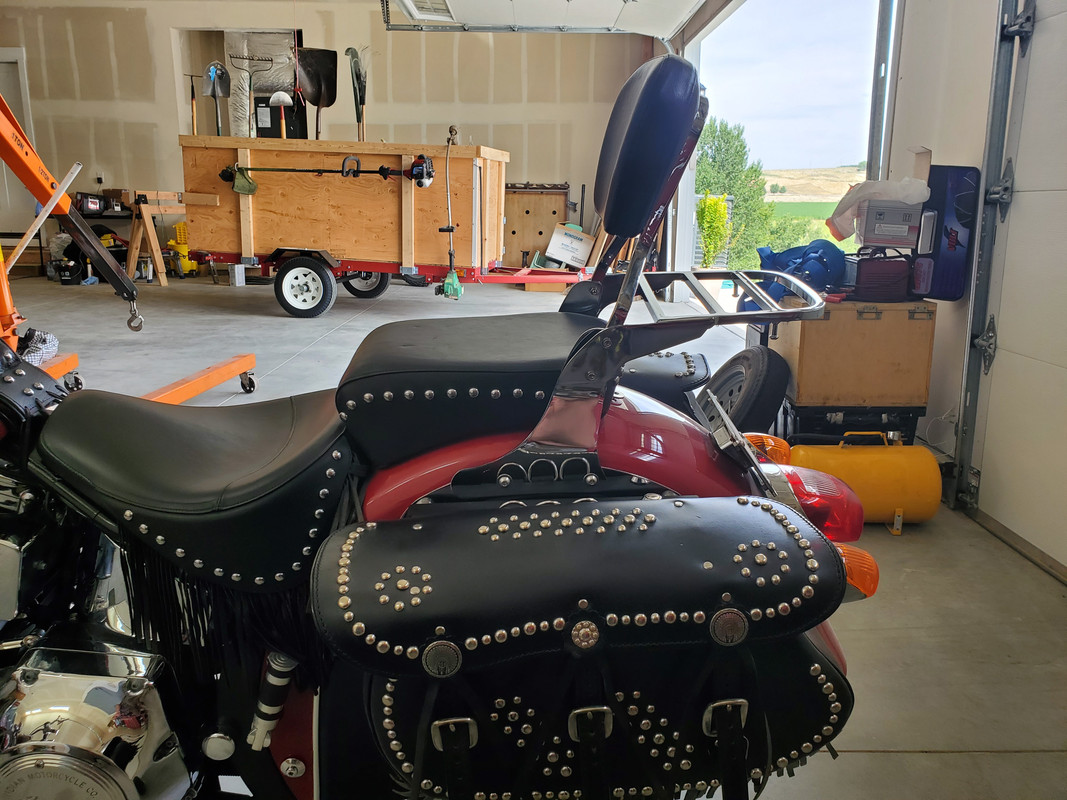 I also put my windshield back on so I'm officially in old man touring mode.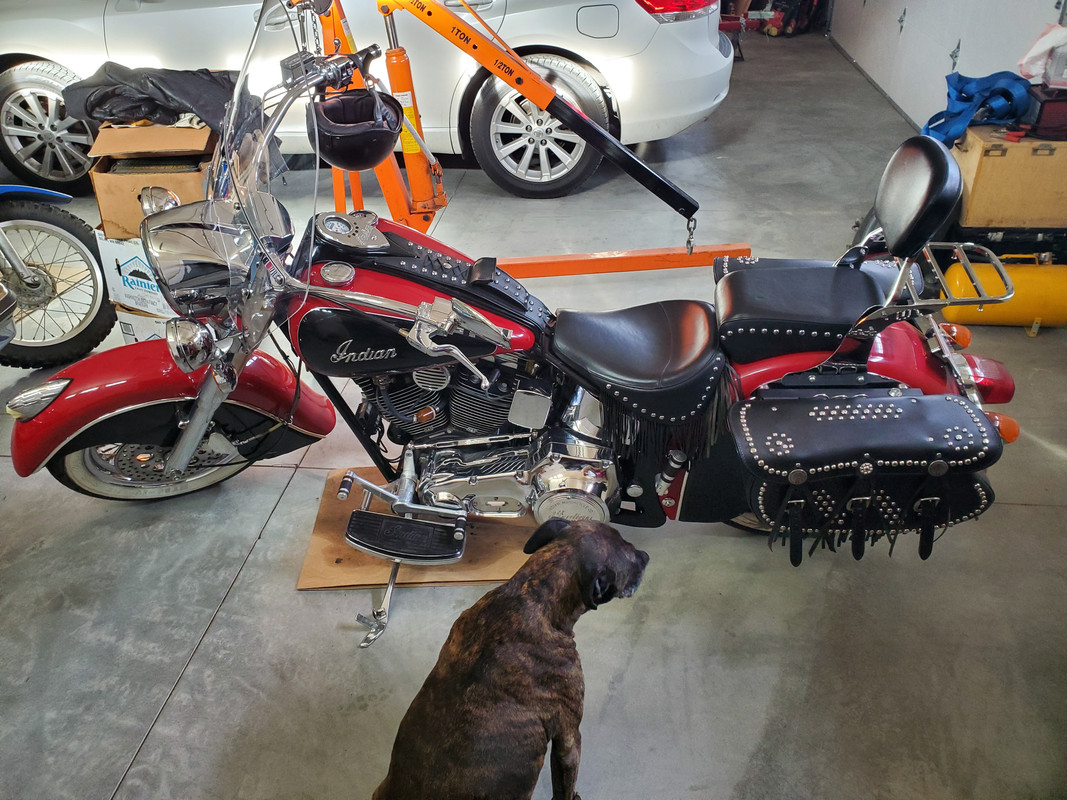 Final touch is a cheapo temp gauge to satisfy my curiosity.