Well I have had this truck for years now, and have done nothing with it, recently I tried selling it, I have not heard from the guy that said he was going to buy it in around a month now, so I have decided to do what I planned to do to it when I bought it, kingcab it.
I have been working on it for 3 days now(part time), I did it in such a way that I could stop and scrap the idea, but yesterday I went past the line of no return, I am committed now.
This is what I started with.
It's kinda cramped where I am working.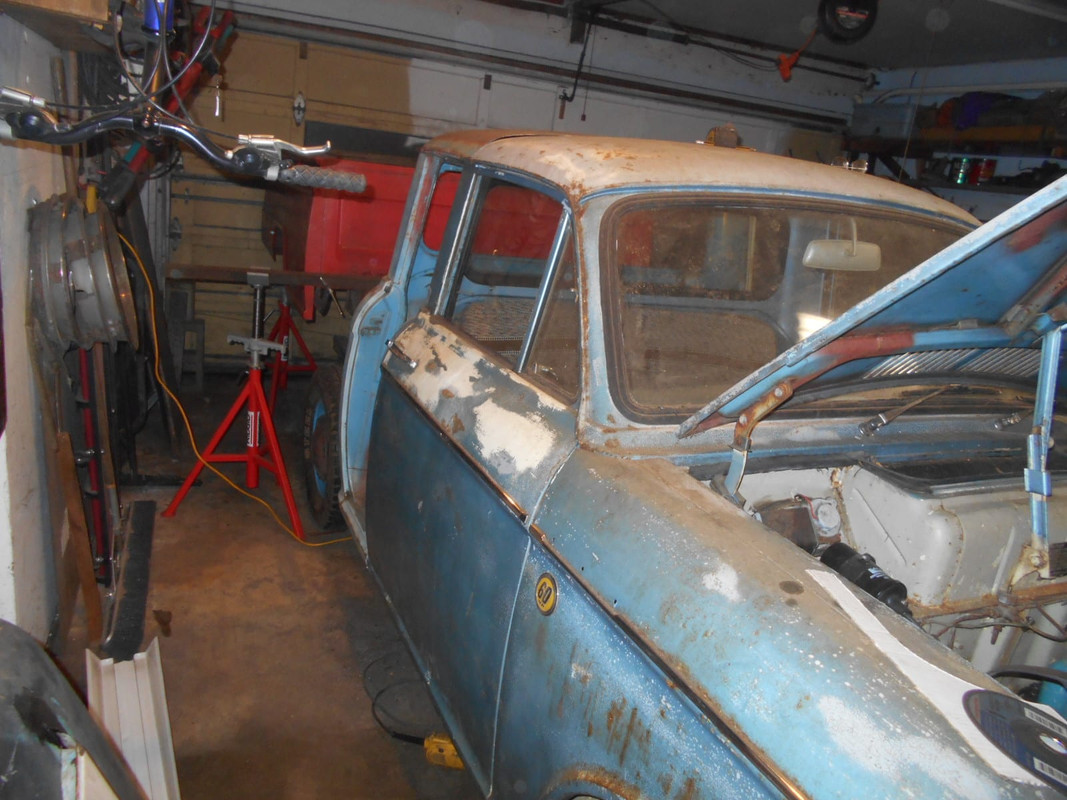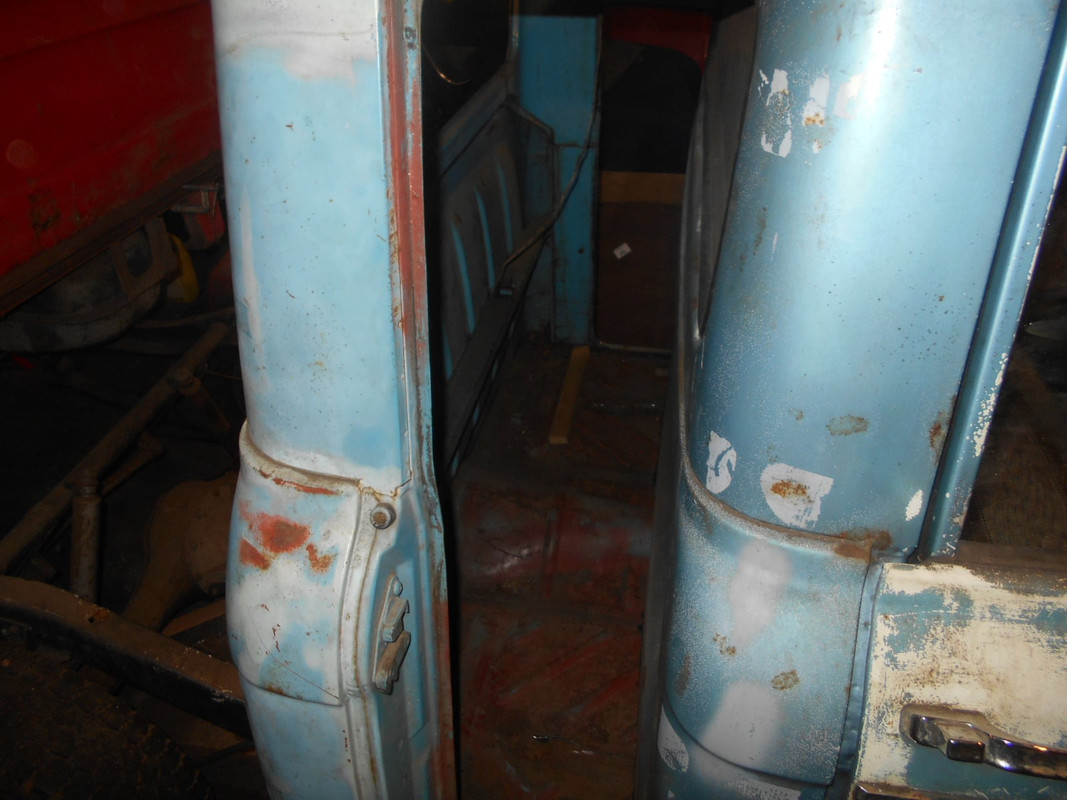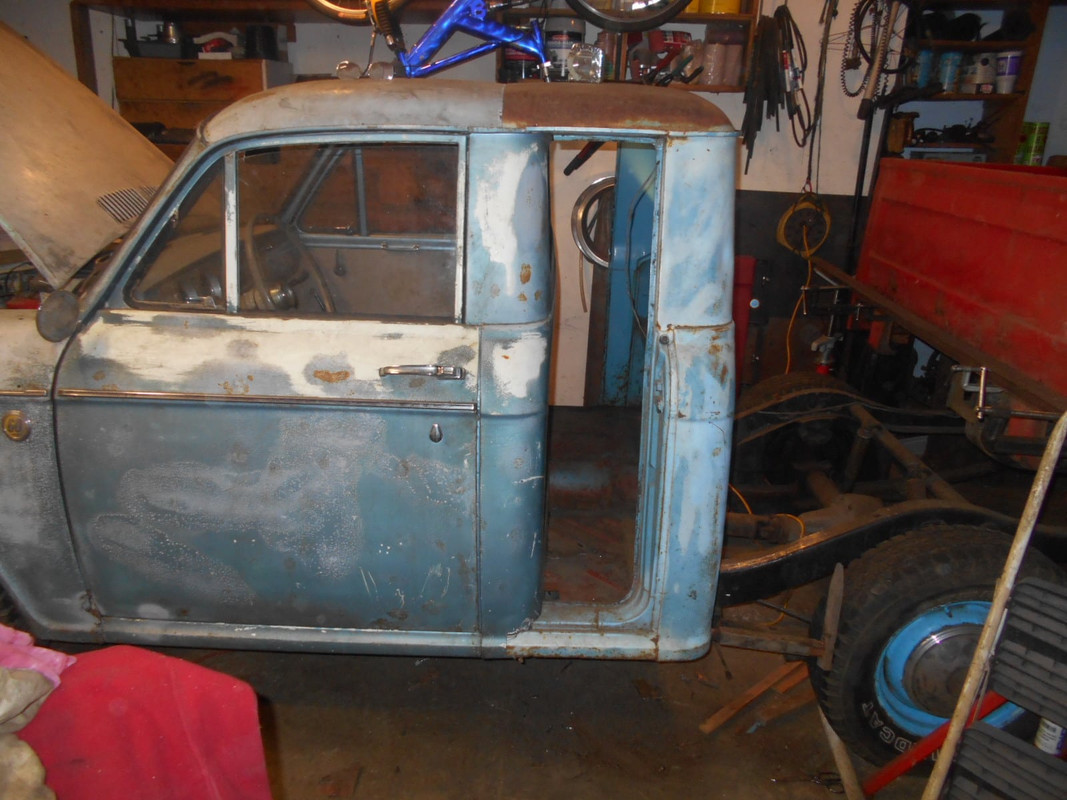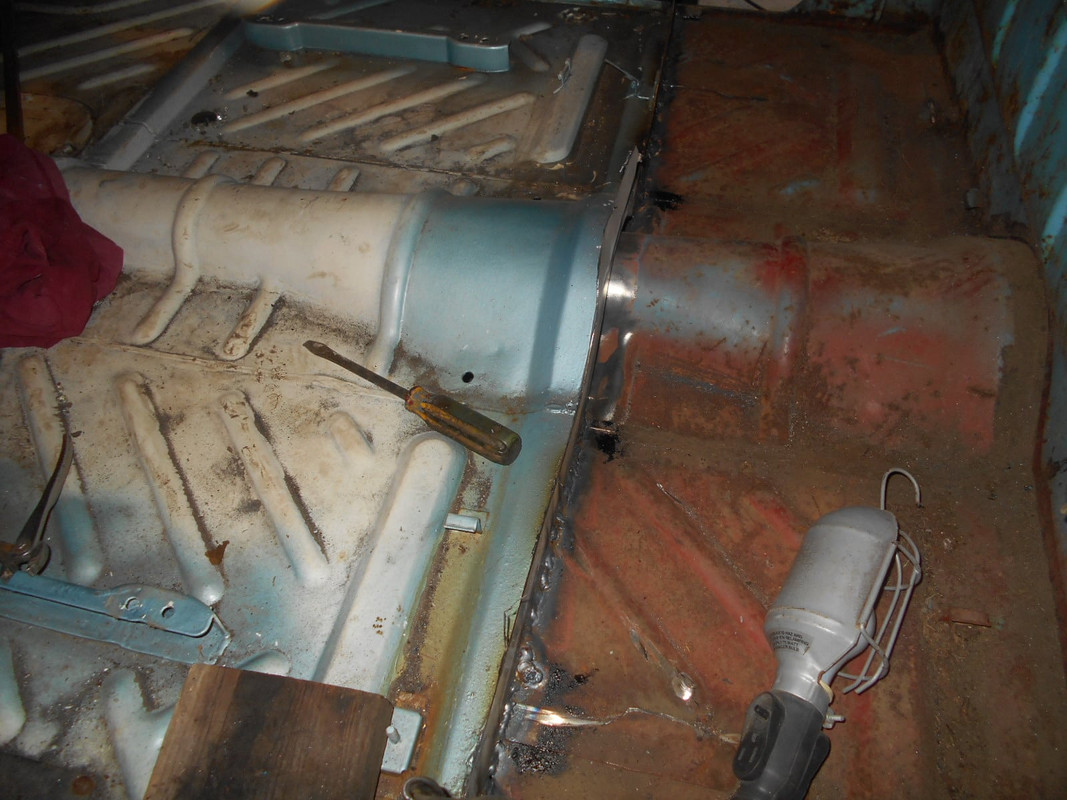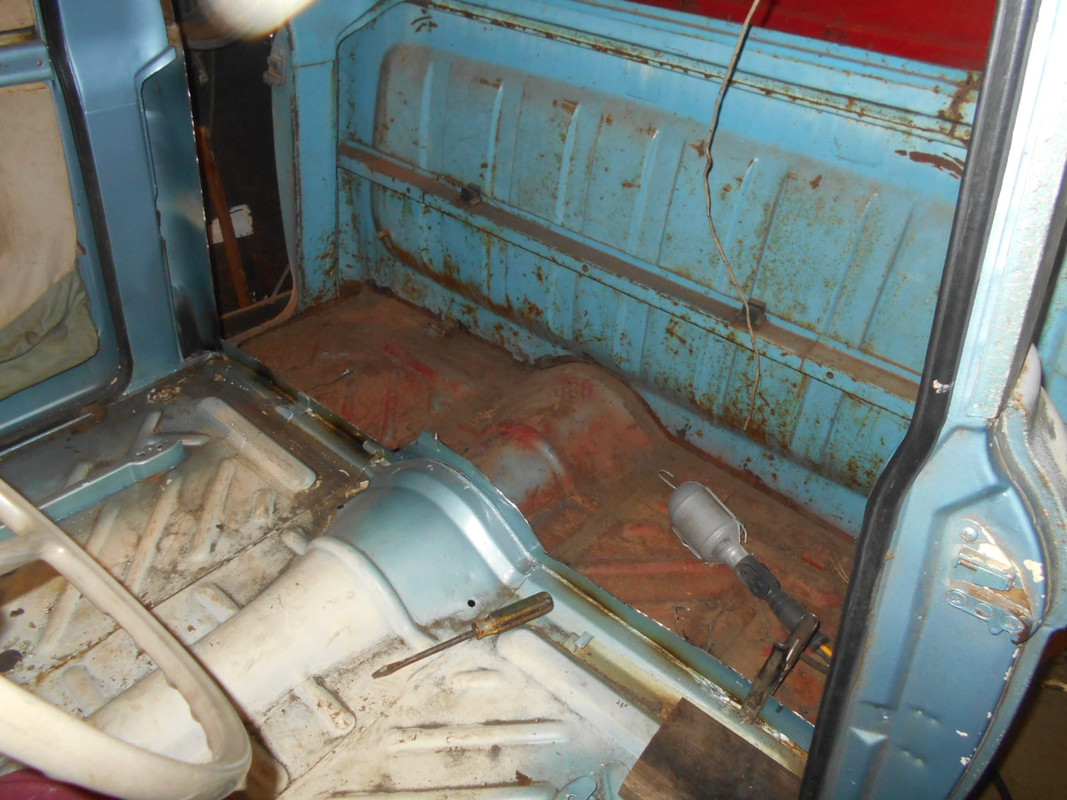 Today I put the top skin on, I had two tops, one from an L320 I got from Tana, the other a 411 wagon top I bought from Greg, I tried both and ended up using the wagon top, I believe it will be less work making it look stock looking.